Friday morning, Brooks and I headed over to Astoria, Oregon for a couple days at the coast. It was foggy and a bit low-light, but we had a great time wandering the town. Some highlights:
Dinner at Clemente's: we ordered the Summer Halibut, which arrived in a lovely blackberry/Pinot Noir reduction, and the halibut fish and chips. Both were outstanding. Tangentially, we recognized a lot of fixtures from IKEA.
The view from our room: the Holiday Inn Express winds up being a fabulous place to stay in Astoria, given its location, which is practically right under the Astoria-Megler Bridge. I took many pictures from my comfortable perch on the fourth floor. Additionally, the picturesque Astoria trolley runs along the waterfront and hence passed right below us as well.
The Columbia River Maritime Museum: boasting very interesting architecture in the style I think of as "coastal," the museum kept us entertained for hours. Um…they have a whale-bone swift on display. And lots of old boats. And tons of models of varying quality.
Walking through the warehouses on the water front. Fun!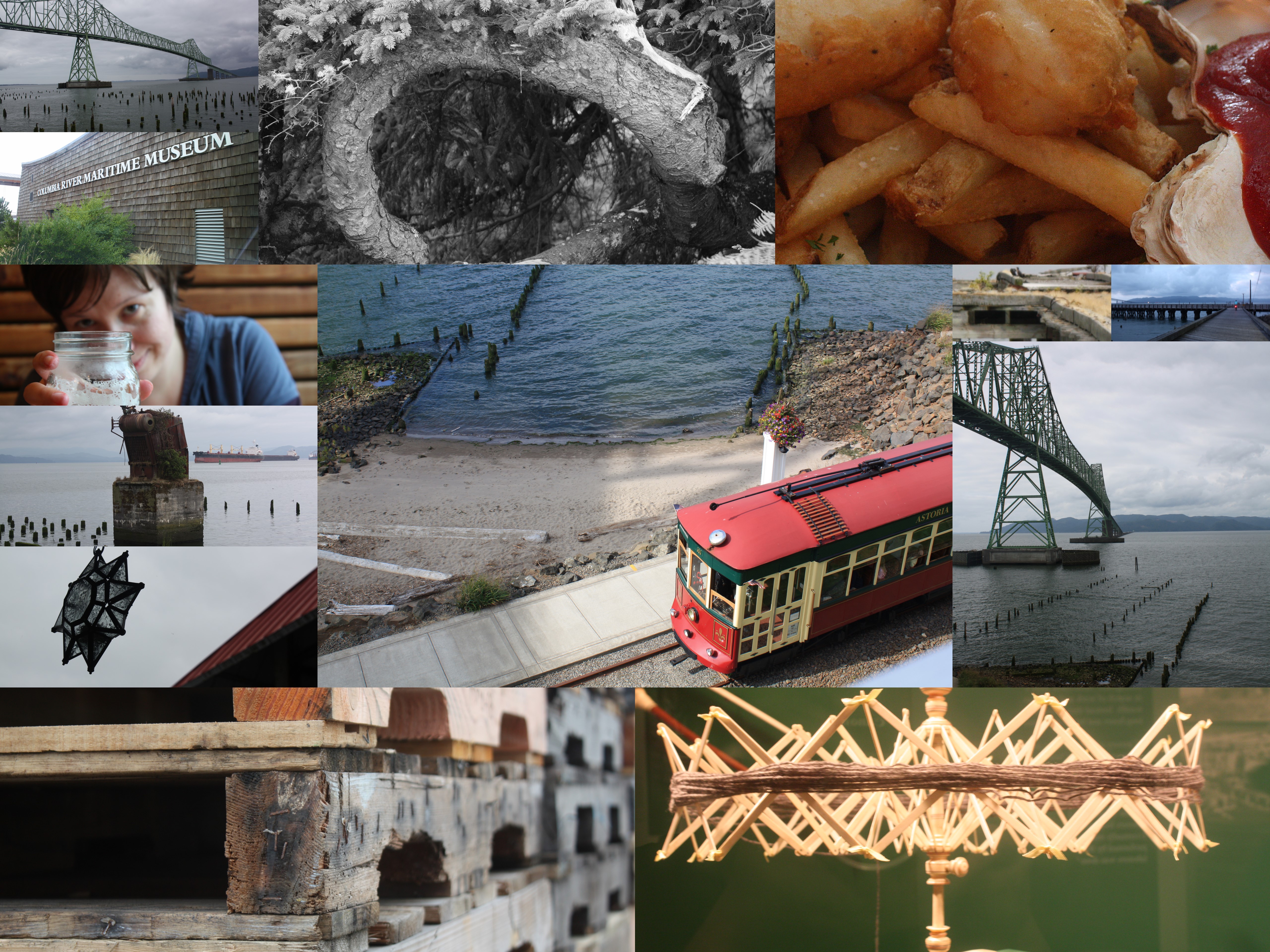 [Click image for higher-res view]