Last weekend, as planned, my parents came up to our place and helped us out on a number of fronts.
Mom taught me, and a few other lucky women, to can. I've done research and read books, but having mom's advice and lore from decades of experience was simply great. She's a bit of a renegade canner, and when she mentioned sealing jams with wax and skipping the water bath entirely, I expected USDA commandos to break through the kitchen door. But we learned the importance of following the recipe, keeping the implements clean, and how to use a pressure cooker.
By the end of the weekend, we had canned two batches of blackberry jam (thanks for bringing the fruit, mom!), one batch of blueberry lime jam, one batch of Makers Mark peach butter, and a whole bunch of carrots and garlic, which we plan to use in soups.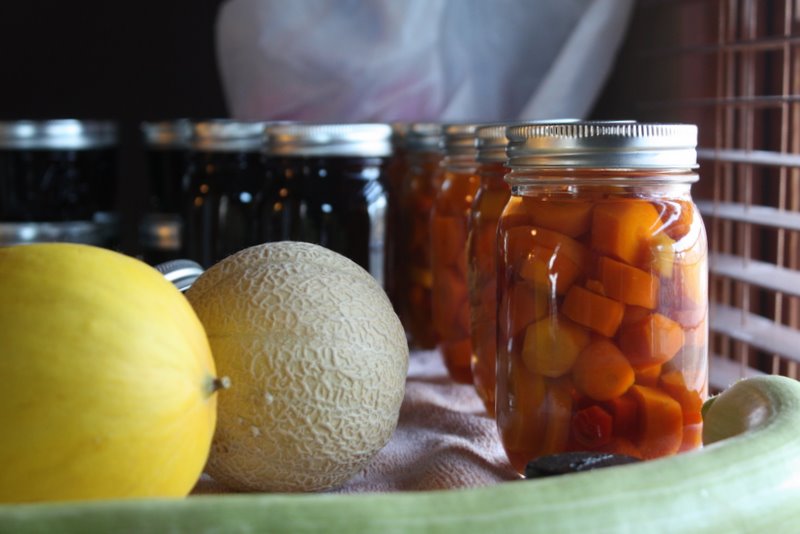 While I was learning to can, Brooks, my dad, and a great group of volunteers were helping raise our new fence. Raise. I guess I say that because it was like an old-fashioned barn raising. A fence raising. We got most of the way there; I wimped out on the sealing with linseed oil Sunday evening, and there is a colorful and eclectic array of finials that are awaiting install. Plus the gate. But all in all, it's really looking good: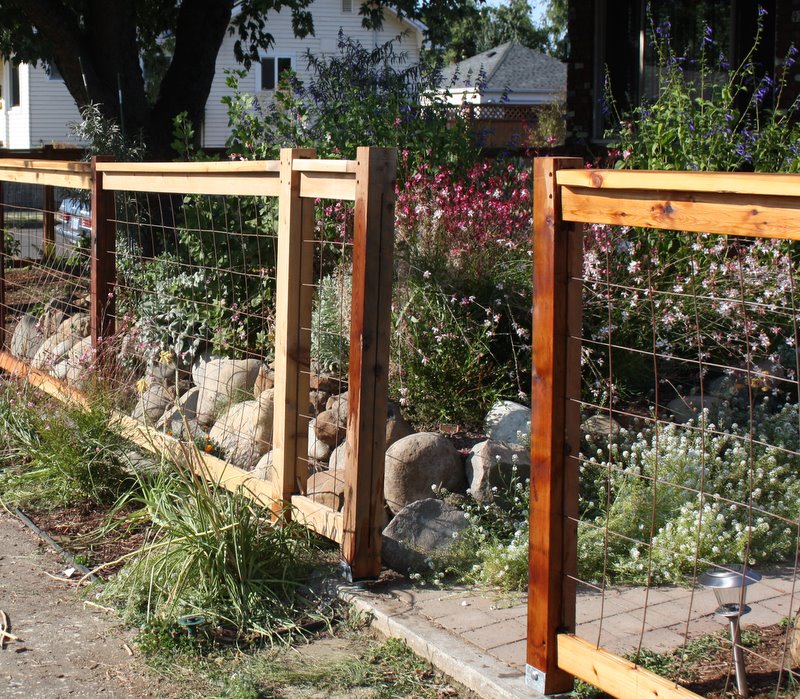 The fence is based on one a few miles away that Brooks saw and liked. He has, however, made a number of improvements, and the finished project will be fantastic.
Now that we have (most of) a fence, the next step is obvious. We will get a dog. Tomorrow, we'll meet Bella and fall in love with her (you just know some things in advance) and bring her home as soon as we are screened and approved. Happy day!